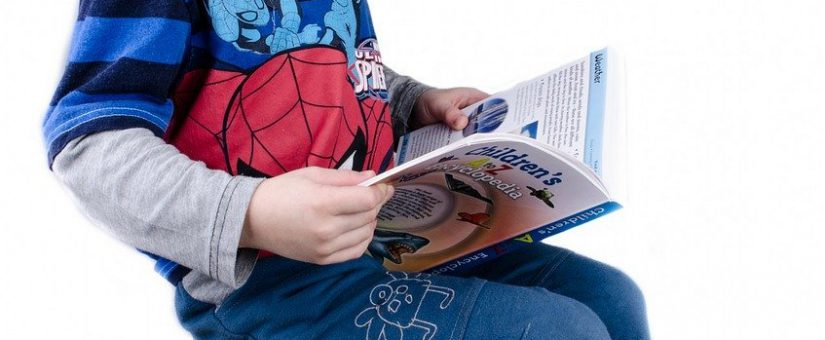 All About Balanced Literacy: K-8 - No. 125
Participants in this e-course will learn how the balanced literacy components of phonemic awareness, phonics, fluency, vocabulary and comprehension to work into a balanced reading, writing, listening and speaking curriculum geared specifically for ELLs. Research-based strategies that engage effective instruction, as guided by sound scaffolding techniques, work seamlessly into successful balanced literacy programs when applied intentionally - participants will learn all of this, and more. Ancillary materials for immediate implementation will include rubrics, checklists, lesson plans and strategy guides.
Course Outcomes:
Plan and implement with the balanced literacy components as leveraged for ELLs.
Use reading, writing, listening and speaking strategies to effectively scaffold student learning.
Develop the skill and ability to leverage online and off-site resources to teach using balanced literacy strategies and techniques.
Building Reading Comprehension in Primary Grades: PK-3 - No. 130
The building blocks to effective reading comprehension begins in the primary grades with explicit instruction, teacher modeling and lots of guided practice. Under this umbrella, participants will learn to teach reading comprehension effectively through strategy that builds student capacity. Story structure, graphic representation, reciprocal questioning, retelling and summarizing are some of the approaches under study. All strategies overviewed will include tools for implementation.
Course Objectives:
Acquire the skills needed to effectively teach reading comprehension in primary grades.
Learn and practice with strategy that builds student capacity through teacher modeling, guided practice.
Implement new strategies in classrooms, reflect on the experience and make adjustments to lessons.
Building Reading Muscle of Struggling Learners, Grades PK-5 - No. 133
Building reading muscle requires training, perseverance, and constant progress monitoring. Participants will review intervention strategies that include timely response to intervention focused on strength and strategy. Strategic and differentiated interventions reviewed and practiced with will include cognitive questioning, vocabulary development, peer and teacher feedback, use of graphic organizers and reflective self-monitoring.
Course objectives:
Become familiar with, and further develop, intervention strategies focused on response to intervention.
Use strategy to differentiate with for struggling learners.
Plan for, and implement with, vocabulary and questioning strategies combined with consistent use of teacher and peer feedback to build reading muscle.
Primary Grade Students in Collaborative Learning Environments, PK-3 - No. 109
Project based learning, scaffolding of activities, planning and drafting stages of the writing process, giving and receiving feedback, setting goals and benchmarks all teach students new concepts about collaboration and model citizenship. Teachers will learn the steps needed to teach responsibility and action within the scope of the collaborative, primary classroom in keeping with the five traits of good citizenship: respect, courage, responsibility, compassion and honesty in collaborative, social learning environments.
Course objectives:
Examine case studies of project-based experiences in multiple subject areas to include science, social studies and English language arts. Structure and support project-based teaching and learning in classrooms.
K-2 Core Knowledge, Course No. 262
The Core Knowledge Language Arts, a widely field-tested program that scaffolds skills, knowledge, and vocabulary throughout core content areas, will serve as the catalyst to examining this successful pedagogy over PK through grade two. The Core Knowledge  curriculum will be used to aid participants in development of working knowledge about the theoretical principles that underlie its research and its success in classrooms throughout the country. As participants are introduced to, and experiment with, strategies and examples of strategies in action in support of the curriculum, they will apply their own pedagogy to new concepts about how students learn, why some students struggle to learn, and how to ameliorate these struggles in the classroom.
Course Objectives:
Develop working knowledge of, and facility with, the Core Knowledge theories as a K-2 curriculum.
Explore and experiment with strategies that support Core Knowledge curriculum.
Examine Core Knowledge strategies and best practices to make appropriate and sound pedagogical decisions that apply to their own classrooms.
Select and embed the Core Knowledge strategies and essentials into units and comprehensive lessons.
Syllabus and Course Completion Rubric
Taking Running Records, Grades K-12 - 312
This 5-hour course is designed to teach participants how to take and score running records for use as baseline, midline, and end-line assessments in grades K-5. By matching students' instructional and independent reading abilities, participants will understand how to use running records to effectively match, select, and scaffold readers throughout appropriate text.
Course Outcomes:
Understand the value of benchmark assessments that incorporate qualitative judgments and quantitative analysis of student outcomes.
Learn and practice with taking and scoring running records.
Learn how to administer all facets of running records to assess all facets of oral reading, phonics, and fluency.
Practice with scoring, analysis, and interpretation of running record data.
Use data for planning and on-going instruction.
Understand the distinction among Independent, Instructional, and Hard levels of reading in order to properly align and scaffold learners' needs to matching readers to appropriate text.
Assessment of Reading in Emerging and Developing Readers, No. 311
Selecting and administering appropriate assessments using data from multiple sources includes the triangulation of multiple data to include reading inventories, running records, writing samples, and performance tasks among others, to inform their planning of reading instruction to meet the needs of all students. Through high quality and differentiated research-based instructional approaches, participants learn to scaffold learning strategy carefully with increased intensity to meet students at their identified level of performance and rate of progress.
Course Outcomes:
Understand the purposes of multiple informal assessment types to include reading inventories, informal assessments, benchmark assessments, and analyzing writing samples.
Understand and apply various measurement concepts to the characteristics of reading assessments to include test reliability, validity, standard of error of measurement, and derived scores from standardized tests.
Apply ongoing progress monitoring effectively in order to deliver effective and timely interventions.
Use assessment data to plan and implement appropriate instructional strategy for early reading development.
Teaching With Picture Books, PK-3 - No. 303
Picture books offer wonderful opportunities to teach from a unique literary perspective while integrating a variety of literacy skills with art. Working from visual literacy and eye-popping illustrations, telling stories and reading stories from big books in shared reading can weave a story while engaging students through enhanced reading experiences.  Having been introduced to a range of strategies and resources, participants will understand the value and the relevance behind the use of picture books and picture walk approaches as they flow into increased literacy skills among students.
Course Outcomes:
Analyze and conduct real picture walks with fiction and non-fiction picture books.
Vet and plan with a range of effective, research-based picture walk strategies.
Reflect on student reaction to revised picture walk strategies.
Analyze student work in response to picture book strategy for skills reinforcement.
Hook students in through visual literacy and engaging picture book strategy.
Teaching New Readers to Read, PK-3 - No. 305
From alphabetic principle, to morphosyllabic systems of the English language as symbol represents whole word, participants will understand the systematic approach needed to teach sounds, blends, phonemes, and the points at which meaning is realized. Children must learn connections between about 44 phoneme sounds of spoken English, and 26 alphabetic letters, and development of a sound early literacy base is key because strong accurate and rapid word reading skills leads to comprehension. Participants will be introduced to methods and curriculum that support strong early reading, along with the critical environmental, cognitive, and instructional conditions that foster it.
Course Outcomes:
Nurture reading and cognition as it flows into phonemic awareness, and it develops strong reading skills.
Embed sound early reading strategies into lessons and existing curriculum.
Practice using familiar stories to teach letter-sound associations, word parts, and context for identifying new words.
Practice using familiar stories to teach reading fluency.
Examine the strategies of rereading, predicting, questioning, and contextualizing for comprehension reinforcement.
Teaching Phonological Awareness, PK-3 - No. 308
Phonological awareness, the division of spoken language into individual and segmented parts, is a strong indicator of reading readiness and success. Foundational development of phonological awareness through explicit play-based strategies that include songs and rhymes in everyday instances will be used to encourage understanding of print, along with the print-sound principles for school and regular, everyday use. From rhymes, syllable games and activities, print awareness and other engaging early literacy skills, participants will leave this course with a variety of approaches for teaching phonological awareness.
Course Outcomes:
Develop students' phonological awareness skills.
Embed effective phonological awareness instructional methods and strategies into lessons and units of instruction.
Use effective instructional methods and strategies to teach phonological awareness.
Regularly assess phonological awareness skills to effectively plan and scaffold instruction.
Strategies for Readers and Writers, PK-3 - No. 310
Participants in this course will learn what the warning signs are for early reading and writing struggles among children, as well as remedies and tips for preventing further decline. Whether the root of early reading struggles are lack of preschool literacy experiences, home literacy experiences, or cognitive challenges, participants will practice with skillful delivery of intensive planned interventions.
Course Outcomes:
Plan and teach critical early reading practices that help students become fluent and accurate readers by second and third grades.
Deliver timely and immediate intensive interventions.
Cull and use observational data and to support intensive intervention approaches, and align them with appropriate intervention measures.
Dialogic Reading, PK-3 - No. 302
Dialogic reading is a research-based approach that applies an interactive technique to prompt children with questions while consistently engaging them throughout the reading process. Based on the work of Grover J. Whitehurst, PhD., this approach was designed to expand and scaffold student responses. By reiterating names, objects, and events the dialogic approach helps emerging readers build and reinforce basic language and literacy skills as a backbone to future successful reading.
Course Outcomes:
Use a research-based approach to design and engaging and interactive reading curriculum.
Plan and embed the dialogic approach into existing literacy curriculum.
Use the dialogic approach in the classroom.
Practice with the dialogic approach and reflect on this practice to proficiently execute the approach.
Early Writing: Writing in Preschool, PK-3 - No. 309
Writing is foundational to reading and literacy development. Tracking the progress of preschooler's writing can be measured with age-appropriate observation, gathering of data, and progress monitoring throughout the preschool years. Participants will examine a number of resources to help understand the type of early writing skills that can be expected of their students, and those that are typical for, 3 and 4-year-olds. Ideas will be worked into larger lessons and units to support early and developmental writing skills throughout preschool.
Course Outcomes:
Come to understand how writing works to connect to, and support, literacy in meaningful ways.
Integrate early writing and drawing strategies with early reading principles.
Analyze and track early writing development through ideas expressed in pictures and storytelling.
Plan and execute lessons that use writing and drawing to communicate ideas.
Early Literacy in the Home: Raising Readers, PK-3 - No. 306
Through the work of promoting family literacy, participants will understand how to prepare readers to read while building fluency and understanding.  What happens outside of the classroom through family literacy has everything to do with it. The research continues to support that children from homes where literacy is supported have better academic outcomes, particularly in literacy, than those who do not come from literature-rich environments. Simple and fun approaches such as picture books, songs, poetry, social talk, and storytelling can go a long way in promoting a literature-rich environment that nurtures reading in the home.
Course Outcomes:
Promote literacy in the home through the use of books, writing, storytelling, note-taking, and trips to the library.
Plan homework that embeds home literacy strategies to invoke the participation of parents.
Plan and conduct workshops that encourage parental participation in classroom and home literacy effort.
Practice with parent communication through direct dialogue, electronic and print correspondence to nurture and support home literacy efforts.
Everyday Literacy, PK-3 - 301A
Literacy can be reinforced every day, in the classroom or outside of it. Knowing how, when, and what opportunities to seize upon will be pivotal to new knowledge gained.  Audio, video and multi-media, using computers for any learning, writing notes, and even responding to teacher questions on any subject are among the practices.  Other practices may include sorting laundry, watching television, playing computer games, recounting a day's events, hearing parents read aloud, and reading independently in a designated spot consistently. Through name games, use of everyday words, field trips, rhyming games, social talk and more, this course will evaluate a range of resources with which to reinforce literacy, along with specific strategies for broad application. It will also include working with parents to reinforce important literacy skills at home as they reinforce what was learned in the classroom.
Course Outcomes:
Analyze various research-based approaches with broad application for reinforcing daily literacy.
Evaluate resources and select those best suited for specific classroom applications.
Demonstrate through creative planning the ability to emphasize to parents how to reinforce literacy in the home.
Design lesson plans that incorporate every day literacy strategies throughout all subject areas and school day instances for wide application.
Research-Based Approaches to Early Literacy, PK-3 - No. 304
With the exhaustive research behind 21s century approaches, reading failure is not an option. Successful literacy effort involves environment, cognitive approaches and tapping into the neurobiological conditions that foster reading strength. Literature continues to suggest that with formal and careful instruction, close to 50 percent of students learn to read relatively easily with any type of instruction. What happens to the remainder? With an emphasis on all content areas - language arts, science, mathematics, social studies - children must learn to read, write, master vocabulary, and spell with flexibility when transitioning among subject areas. Reading skills are foundational skill for academic and occupational success. With a strong base of research, participants will learn to master the art of incorporating research-based approaches to early literacy curriculum and instruction.
Course Outcomes:
Design lessons with research-based approaches.
Vet and analyze lessons that use research-based approaches.
Align research-based strategy to existing lessons and units of instruction.
Differentiate existing lessons and units using research-based strategy.
Shared Reading, Writing, and Vocabulary, PK-3 - No. 307
Reading and writing are perfect opportunities to teach vocabulary and reading comprehension. Participants will be introduced to a variety of research-based strategies geared to teaching, nurturing, and maximizing foundational reading skills through shared book reading and writing activities with an emphasis on vocabulary development. Along with this will be aligned teaching of vocabulary, high frequency words, Tiers 2 and 3 words, concepts of print, letters-sound relationships, prediction strategies and context. Course activities will build upon the skills and motivation needed to become successful teachers of reading while supporting fluency and comprehension.
Course Outcomes:
Support students' reading and writing development through vocabulary instruction.
Support vocabulary instruction through reading and writing activities.
Teach and plan with strategy focused on vocabulary development, while differentiating for a variety of student needs, readiness, and learning styles.
Practice planning with research-based strategies that nurture and maximize foundational reading, writing, and vocabulary skills.