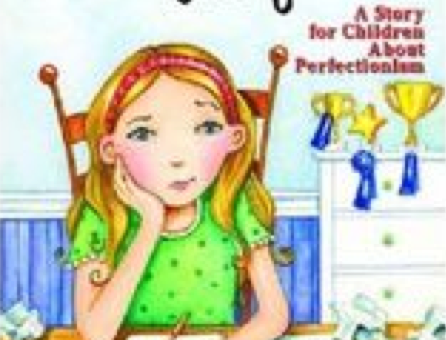 Posted by Susan Ruckdeschel
On 31 July, 2016
0 Comments
If you like this content, check out our Shop at www.literacysolutions.net and check out the numerous resources there in support of anti-bullying, positive classroom environment, and more. Materials can be purchased for as little as $3.95 per folder.
Adapted from Peer Pressures and Social Acceptance of Gifted Students, by Sylvia Rimm, PhD., and Literacy Solutions PD, Inc.: Course No. 270 – Educating Special Populations of Students
Peer Pressure
In a child's earlier academic years, up to about the age of 13, gifted students are generally socially accepted. Studies haven't shown particular biases against gifted elementary school children by their peers for example. To the contrary, they are liked and often among the more popular students.
By the time a child reaches adolescence, they come to the realization that intelligence may have social consequences. Many gifted students come to believe they are "different," and this belief translates into a real perception by peers (Coleman and Cross, 1988). Thus, the stigma placed on them as a result of their intellect has a real effect on their social relationships, which can transfer into their learning as well.
Data has shown that high school students are reluctant to be identified as part of a "brain" crowd. Sometimes they withdraw from events and extracurricular opportunities that would help nurture their intelligence, creativity, or quest for knowledge (giftedness) and challenge them. Others admitted to intentionally performing poorly on assessments, or not handing in assignments so as not to be considered as too smart, brainy, or nerdy – thus subjecting them to ridicule and other negative social consequences. This is particularly true of girls, wherein they admitted that they were subjected to teasing by peers for high achievement (Brown & Steinberg, 1990).
What can gifted students do to fit in, without compromising their achievement, and/or potential?  Rimm (2002) recommends the following:
A positive family and home environment. Parents can counter the negative social messages by speaking frankly with them about the pressures up through high school.
Involve students with other gifted students who share the same passion for learning and out-of-school interests.
Assemble a gifted cohort group to encourage high achievement while reinforcing the use of students' talents.
Evaluate their perceptions of themselves and how they fit in socially among peers, particularly in middle and high school. Because these perceptions affect how they learn in school, learning about them from the onset can help teach them how to cope with peer pressure. The Social Coping Quest, or SCQ (Swiatek & Dorr, 1998).
Prepare counselors and school psychologists to understand and work with gifted students' peer pressures, and the isolation they might feel as a result.
Perfectionism
Most gifted students are perfectionists, something that's seen as a potent force that can increase frustration and stymie learning, or it can lead learning further and contribute to creativity and gratification. It depends upon how it is channeled. The high standards and expectations are governed by three principles:
In general, gifted learners are perfectionistic;
Gifted learners are more perfectionistic than average as among their peers;
Perfectionism can be a positive force for high achievement (p. 72).
Some theorists view perfectionism as a setback and negative when it comes to learning, but as many other theorists view it as a positive with proper leveraging. Here is how and why:
Healthy perfectionists draw great pleasure from the painstaking effort it takes to achieve a goal or finish a project.
Perfectionism that translates into repeated trying leads to success (p. 76).
Perfectionism that paralyzes, causes anxiety, withdrawal, and results in avoidance behaviors is counterproductive.
Recommendations for Teachers and Classroom Implementation of Gifted Curriculum
Teachers and parents should help students view perfectionism as positive, and part of the learning cycle rather than as a negative trait. Teaching students how to set priorities, to prioritize, and to reflect on the value of their mistakes in order to learn from them can contribute to a more positive view of perfectionism as a learning force.  Encouraging students to pursue their passions will also help to offset stress associated with perfectionism.
Resources to help students with perfectionism:
Under Achievers
Gifted students often do well on achievement and reasoning interests, yet at the same time fail to turn in assignments, attend class, or participate fully while in lass. This disengagement from the educational process is rooted in many causes, and is considered to be gifted underachievement.
Often this underachievement is rooted in their home environment, in the child, a combination of the two, or is a reaction to the school environment, socially or academically.
The school environment that contributes to underachievement includes any number of the following:
Transitioning from a regular classroom to a challenging one, or from a slow moving curriculum to a rigorous one more in keeping with the child's capabilities.
Peer pressure to conform.
Social isolation from classmates.
Conflict in the home or domestic issues.
Depression, anxiety, and/or perfectionism.
Rebelliousness.
Undiagnosed learning deficits.
Failure to set realistic goals.
Social immaturity.
Recommendations for the Underachiever:
Allow for a smaller student-to-teacher ratio when possible. Opportunities for this might include conference time, small group time, before or after school, or in pullout sessions.
Teach with less conventional methods, such as a hands-on curriculum and differentiating instruction by offering students real experiences through field trips, guest speakers, creating projects, performing plays and skits.
Offer student choice as much as is possible and practice. Allow students to experience the freedom in exercising control over their academic choices.
Adapt instruction to student learning styles. Conduct learning style inventories, both in paper or electronic.