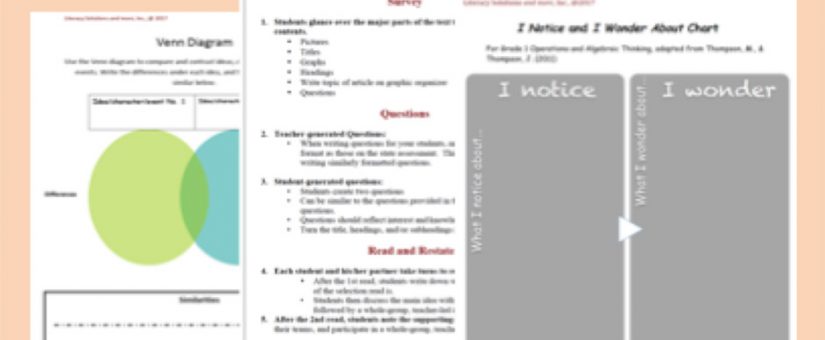 Posted by Susan Ruckdeschel
On 8 July, 2015
4 Comments
content area literacy, content area literacy resources, literacy solutions and more, susan ruckdeschel
Let's share some content area resources. They can be those to differentiate with, resources for inclusive classrooms, or resources focused specifically on struggling readers. Organizers, rubrics, checklists, strategy aides – anything that has research or field-testing behind it to show that it works. Let's share a research-based resource that you've used in your classroom and talk about it in this blog.
First, tell us why you chose the resource, and what the research behind it is (what study and/or where it was published).

Next, provide us with a link to the resource and a brief description of it.

Tell us about your students: how they reacted, what the demographics are, the classroom make-up, and explain how the resource worked particularly well.