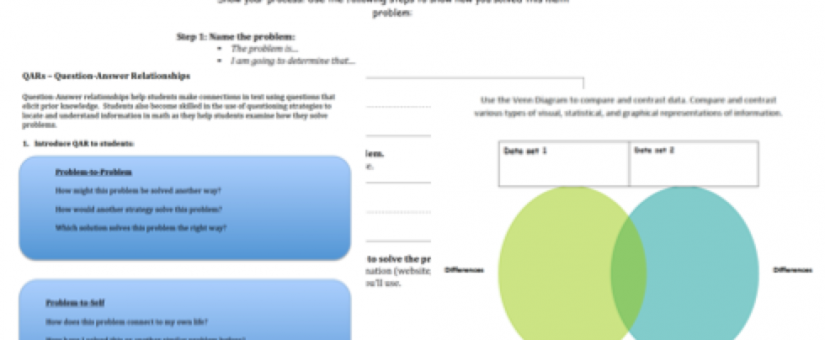 Posted by Susan Ruckdeschel
On 6 July, 2015
1 Comments
Develop a reading strategy plan with one of the reading strategies designed in Course No. 132 for Assignment 1. **This strategy may also be aligned to what you are presently teaching, such as a lesson from a unit.
You may also use and incorporate any of the strategy guides attached to, and a part of, this blog.
Teach the strategy at your next opportunity. (If it is summer time or students are not in session while taking this course, please reflect on the design process of adding these strategies into this planning document in this blog.)
Discuss this strategy in this blog space that follows titled, "Discussion: Reflections on a Reading Lesson". **You may take the duration this course to return to this blog and complete your reflection. Include the following in your reflection:
How the students reacted to the lesson and what they learned;
What worked particularly well;
What you learned and what can be modified for the next time;
What learning gaps among students were noted (what they did not understand or not master).