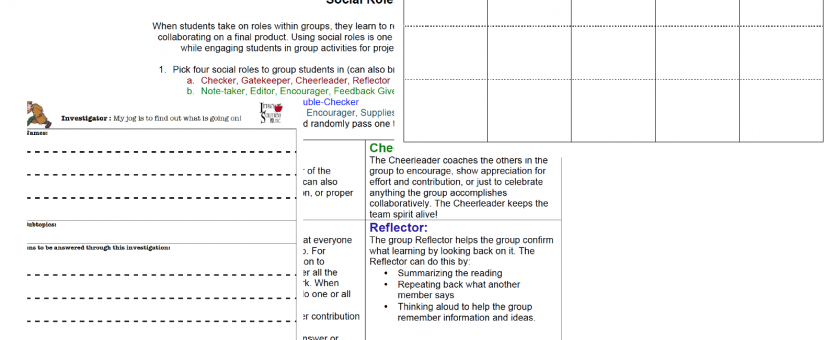 Posted by Susan Ruckdeschel
On 4 July, 2015
7 Comments
Review the tools for cooperative learning offered in this module, all found in the Course Objectives | Research | Materials folder in Course No. 254:
Choose one tool to market to a wider audience through this blog. Advocate for its use; blog about why and how you use it in inclusive settings, and what makes it such an effective tool for engaging students.