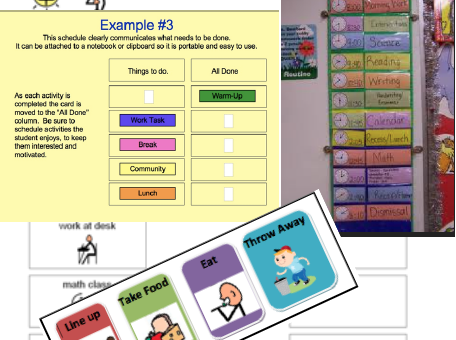 Posted by Susan Ruckdeschel
On 30 November, 2014
0 Comments
Autism, also called autism spectrum disorder (ASD), refers to the wide range of symptoms that include skills and degrees of impairment. Autism is a developmental disorder that influences how students learn and function in academic and in social settings. Because it affects multiple areas of communication,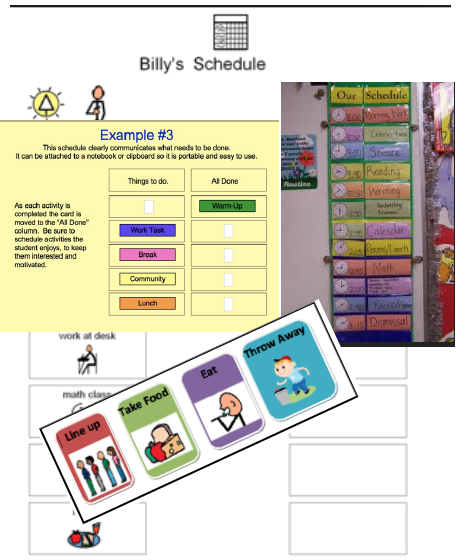 socialization, it often manifests in repetitive behaviors in children and adults who have the disorder (American Psychiatric Association, 2000). This poses a challenge in inclusive classroom settings where social communication and interaction among peers is a part of the curriculum, and necessary element to growth both academically and emotionally. Students with autism also have difficulty initiating and maintaining attention to activities, processing information from the environment, and are challenged by social exchanges that preclude engagement in academic instruction. Too often these students are grouped and excluded from mainstream academic activities, particularly those activities that involve group instruction and interaction (Kluth & Darmody-Latham, 2003 In: Carnahan et al., 2009), with one-on-one instruction replacing value group learning. Consequently, a great disparity exists between how mainstream students are taught and how students with autism learn. Students with autism learn from the same opportunities that all students do: with increased learning , efficient teaching, increased opportunities to respond and interact throughout academic tasks (Carnahan, 2006).
The Centers for Disease Control and Prevention in 2006 reported that autism reports that two to six of every thousand children have autism. The resulting increase in children treated in the classroom for ASD has increased six times as a result. These present unique challenges in K-12 classrooms, with a range of behaviors from peer relationships, to participation in classroom activities that may often detail or at the very least jeopardize student learning (Goodman & Williams, 2007).
It is no secret that students supported in inclusive classrooms show social and academic gains when they learn to operate in groups, in the least restrictive environments, with high interaction among peers and teachers (Donnellan, Mesaros, & Anderson, 1984 In: Goodman & Williams 2007).
We have yet a great deal to learn about autism and the benefits of early diagnosis and appropriate education. In many state Departments of Education, significant efforts have been made to address the unique needs of children with autism. This course will include an introduction to, and support for, implementation of effective, field-tested strategies for reducing problem behaviors, improving communication, and increasing positive behavior in students with autism.
The two videos that follow this will discuss and demonstrate some of the traits and characteristics of autism, how to respond to it, and offer some basic working knowledge about teaching to autism. View at these video to learn more:
Students with autism…
Struggle with organizational skills
Have a need for rewards when routine tasks and assignments are successfully completed
Need their expectations made very clear and reinforced constantly
Have low predictability of how long something will last, or how long they have spent doing something
Are unsure of where to begin or end a task, an activity, or a project
Because they are unsure of where to begin or end, they often repeat activities and exhibit repetitive behaviors such as spinning and repeating things
Have a low sense of order and sequence
Are highly uncomfortable with uncertainty and lack of predictability, therefore unable to concentrate or comprehend
Strategies that Help with Task Completion
Workload
Allow students control over their work, such as offering a choice in assignments or activities. Provide a limited number of choices, such as two or three.
Offer rewards for completion, whether successful or not it is about completion. Reward with a special activity, a play pass, or additional center time.
Use an analogue clock to indicate when something begins or ends.
Use a red dot to help them visualize the beginning and end times, such as when the big hand gets to the five. If a stop timer works better, allow them to see and understand its advancement so they can monitor it.
Place a stop watch up on a smartboard, overhead, or use a handheld timer.
Work tasks
Tap into a student's strengths to allow something familiar into an assignment or activity. Counting for example, might be a strength. Use counting as a way to help the student reduce stress by having him or her count. If visual is a strength, use visuals to represent and delineate transitions, such as a stop sign when time to be silent or take a seat, a green light to get up and switch seats or line up at the door.
Present the same concept in multiple ways. Repeated exposure to the same task creates boredom and a sense of rigidity that ASD children become frustrated with. Keep them on their toes by tapping their creativities with a number of different ways to view, explain, or try out a concept. Working with fractions for example: use magnets, velcro cards, sentence strips, and whiteboard work-outs to demonstrate a number of ways to organize and think through mathematical equations.
Insert familiar pictures that evoke the student's interest to open up a worksheet, an activity, or introduce a new task. This familiar visual will work to calm and put the student at ease when entering new territory.
Make activities and tasks relevant whenever possible; keep them more concrete than abstract. Without a sense of relevancy and start or finish point, students will struggle to make sense and therefore not move information into long or short term memory.
Work environment
Use visual schedules: place them up as posters, display on the smart board, adhere to their notebooks for daily checking
Allow for prediction of sequencing and what will happen next in activities
Constantly check for understanding
Provide constant feedback, reinforcement, and rewards
Be precise in all instructions, stating clearly what is wanted leaving out what is not wanted since ASD students will only process one command at a time. Example: "Draw a circle" versus "Draw a circle not a square."
Demonstrate rather than explain whenever possible, using visuals to help.
Reward all effort and change rewards frequently to keep the child from becoming overexposed and bored with them.
Schedules
Autistic students lack a concrete sense of time, and providing them with schedules they can manage and understand will help them keep track of a day's events, activities, and develop a better sense for time. Here are some schedule types that can help the autistic child:
General daily classroom schedule with activities and individual tasks
Individual work skills schedule
Schedule of Daily Routines
Comic schedules with comics that represent words, objects, or activities
Written words schedules using key words
Use objects to display time, events, and routines
Use comic strip illustrations
Use photographs to communicate routines and ideas
References and Other Autism Resources
Carnahan, C., Musti-Rao, S., & Bailey, J. (2009). Promoting Active Engagement in Small Group Learning Experiences for Students with Autism and Significant Learning Needs. Education And Treatment Of Children, 32(1), 37-61.
Goodman, G., & Williams, C. M. (2007). Interventions for Increasing the Academic Engagement of Students with Autism Spectrum Disorders in Inclusive Classrooms. TEACHING Exceptional Children, 39(6), 53-61.
O'Connor, I., & Klein, P. (2004). Exploration of strategies for facilitating the reading comprehension of high-functioning students with autism spectrum disorders. Journal Of Autism & Developmental Disorders, 34(2), 115-127.
http://esrnational.org/resources/lessons-from-connected-and-respected/
http://www.autismsupportnetwork