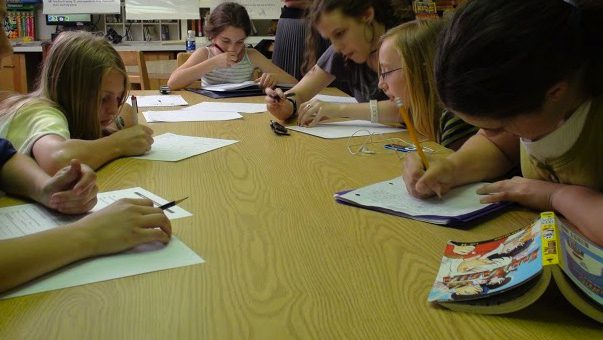 Posted by Susan Ruckdeschel
On 30 November, 2014
0 Comments
Students with disabilities struggle more with homework than their non-disabled classmates (McNary et al., 2005). Homework design and its completion has many influences. Among them:
Student accommodations
Organization and a student's ability to remain organized (executive functioning)
Structure of assignments
Availability of technology
Homeschool communications
Life influences
Often students with disabilities are challenged by homework and exhibit distractability, procrastination, constant reminders about it, failure to complete, daydreaming (Patton, 1994).
While many of these influences are outside of the control of the immediate classroom environment such as life influences, parental support, and student accommodations, many are within the teacher's control, such as homeschool communications, structure of assignments, and help with organization. How do we make homework most effective?
By designing and assigning homework that meets specific purposes and goals (Voorhees, 2011).
By connecting homework directly to classroom instruction (Redding, 2000). Getting them started on a homework assignment in class lends itself to completion later.
By making homework purposeful (Vatterott, 2010), and meaningful with methods that work into students' learning styles.
Here are some more suggestions for making homework purposeful at the secondary level:
Tips for Teens in Time Management  National Center for Learning Disabilities
Tips for Teens in Organization National Center for Learning Disabilities
Tips for Study Skills National Center for Learning Disabilities
In addition:
Do not assign topics already taught; rather, homework should support and expand on what is taught, or prepare students for upcoming lessons (Redding, 2000).
Make homework efficient (Vatterott, 2010). Students should understand clearly what the homework is to be used for, and how to complete it – a clear sense of what to do, and how to do it (Protheroe, 2009).
Demonstrate how to complete something if it is a newly learned concept or strategy before sending them off to complete it as homework.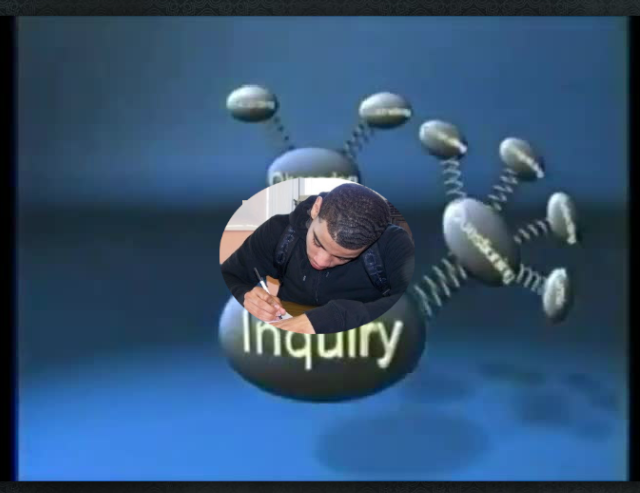 While homework should require thinking, it should not take an inordinate amount of time to complete either. The recommendation is less than 90 minutes for high school (Carr, 2013). Allowing students ownership over and feel competent about their homework while providing them with as much choice as possible will create ownership over learning. For example, choices on reading for independent reading, or a choice from among two math assignments, one focused on problem solving, the other on step solving.
Refrain from assigning the same homework for all students. While it might take more time (at first) to design, assign homework that provides choice while differentiating for various learners, special learners will be more likely to complete it if it is more specific to their own learning. For example, instead of giving all students a story map to complete, allow some to tape a retelling, others to recreate the story through a timeline, and others a comic strip.
Give homework aesthetic appeal (Vatterott, 2010).
Make the assignments visually appealing, uncluttered with less information on a page versus more.
Offer plenty of room to write, make graphics, or use clip art to make tasks look more appealing and inviting (Vatterott, 2010).
Other Homework Tips:
1. Assign homework at the beginning of class
2. Explain homework and the directions with directions posted somewhere in writing – on the board or the Smartboard (McNary et al., 2005)
3. Have students begin the homework in class (Cooper & Nye, 1994; McNary et al., 2005; Patton, 1994) and check for student understanding before releasing them on their own.
4. Collect, grade, and return all homework as soon as possible, and as close to other related tasks with feedback (Redding, 2006). Grade it, comment on it, make it as meaningful and relevant as possible to what they are doing in class.
The Importance of Parental Involvement in Homework
Parental involvement in students' homework has proven to lead to higher completion rates and higher student achievement (Keith, 1992). Here are some other homework tips, and tips for helping parents help their children with homework:
Communicate the consequences of not completing homework to parents in very clear terms.
Differentiate homework whenever possible through various rubrics, shorter assignments, shorter reading passages based on reading level.
Never give homework that is beyond a student's independent completion ability.
Adjust time frames for homework completion when possible.
Coordinate with other teachers to make sure students aren't overwhelmed by too much homework due at the same time, such as longer projects. This will keep parents from becoming overwhelmed as well.
Increase parental involvement by holding homework workshops at the beginning of the school year on how to best support their young adults' homework, even if they themselves struggle with the subject.
Send notes via email to delineate a process of support, such as question prompts to use when independent reading is complete, or where to go on the Internet for assistance in core subjects like math and science.
Direct parents to examples, such as video and audio, of how to effectively help with homework, such as what questions to ask, how to help versus do it for them, and how to coach their overall effort.
Help Children Develop Organizational Skills
Tips for Parents
Helping young adults to develop organizational skills is catalyst to establishing good work study and homework habits, even once the negative habits have taken hold, because it can always be turned around. We can help them by showing them how we organize our own world by creating shopping lists, pre-calculating budgets, budgeting, organizing and paying bills. Show them your own planner or calendar to demonstrate organization and those essential life management skills.
Establish a Study Spot
When we take our ritual spot on the couch, chair in the kitchen, etc., to pay our bills or read the newspaper, we are demonstrating for our children the importance of establishing their own space for homework. Encourage parents to be sure a homework spot is well lit, quiet (NO television!), comfortable, neat and stocked with supplies such as pencils, paper, dictionary, thesaurus, Internet, etc., with minimal disruptions.
Helping Parents Help Children With Homework
"According to a scientific analysis of 25 studies…when parents are simply more involved than average, their children are an astonishing 30 percent more successful in school." –The Parent Institute, 2004
Routine is Everything
Some tips for helping establish the kind of routine that will facilitate an independent homework ethic include having children study every day – even when they don't have homework, allowing study breaks of 5 to 10 minutes for every 20 to 30 minutes of study time, staying near enough to offer help when needed, having children study the more difficult subjects first – while energy is higher and before it gets too late.
Helping Versus Doing It For Them
When we might give in to the temptation to give an answer, this only adds to a student's struggles, if in fact they are struggling. Allowing them to find their own answers facilitates long-term understanding. Ask questions that will help them find their own answer, such as, "What do you think that means?" or, "Why do you think it says this versus that?" and so forth.