Posted by Susan Ruckdeschel
On 23 March, 2014
0 Comments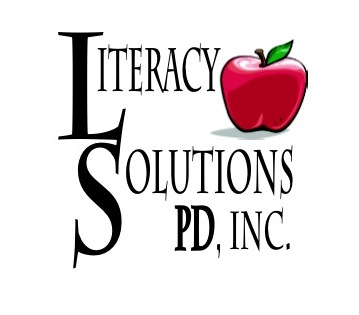 Can new media increase reading comprehension in the same way traditional reading approaches have?  There are studies that have shown it is possible (Abersek, 2008; Schiebe, 2004), as long as new media is used properly with e-text, pictures, lines, graphs and shapes. This is multiliteracy, because reading comprehension is a multifaceted process that requires simultaneous decoding, vocabulary interpretation, and constant reconciliation with what students already know. Students need constant reinforcement for monitoring their comprehension and reflecting on their learning, and visual literacy is one strong approach to this.
To understand multi-media text, students need to understand how to read for meaning in a similar, traditional way, using visuals to guide, interpret media, glean information, interpret graphic and chart data. Interpreting multiple media correctly depends, like any reading process, entirely on how it is taken in and then decoded. The use of metacognitive strategies, or "thinking outloud" is just as important, if not

more so, in teaching students how to interpret 21st century reading material (Abersek, 2008).
How can we teach our students with short attention spans, who become too easily frustrated with reading, how to sustain attention using multi-media? Through on-going support and the use of multiple reading formats; through visual literacy. Here are the many visual literacy mediums: computer literacy, cultural literacy, diagrammatic literacy, document literacy, economic literacy, environmental literacy, film literacy, information literacy, math literacy (Abersek, 2008) – the list of literacies is endless, and ever growing in an evolving era of multi media.
Howard Gardner (1983) speaks about the connections between creativity and visual literacy through "spatial intelligence" as a mental skill culled by visual media. Spatial intelligence is formed through mental representation of one's environment and interactions within that environment. It is a form of intelligence that those in visual fields embrace, such as artists, architectures, and carpenters among others. It's as necessary for every day physical interaction as breathing is.
Visual Literacy is the ability to interpret visual messages accurately, and to respond to these messages  (Aberšek, 2008). Using e-textbooks, the World Wide Web, Internet, podcasts and other forms of multi media to listen, write, talk, analyze and evaluate, students can increase their comprehension skills supported by visual media. "Visual literacy is not only one of the most important literacies, but also a basic skill for other 21st century literacies" (p. 53).
Visual literacy is also:
A group of competencies developed by humans to take in information.
The ability to translate visual images into verbal language, and vice versa (p. 53)
Identification of cultural symbols
Structure and power analysis
Development of a deeper understanding
Visual Literacy in Multimedia Text
Multimedia text can be found in all content areas, from science to physical education. Depending on the content, it can be laden with images that support some of the most salient ideas contained in a text. A hallmark of this is the graphic used to explain, introduce, demonstrate, support and define. Graphics for example, are pictorial representations that can contain animation, web links, hot links, Internet references, and other electronic supplementary information. Where words were used in traditional text, multi media uses pictures, graphs, charts and animation to explain in electronic text.
Research continues to support the connection graphics have to student comprehension, particularly in content area learning (Card, Mackinlay & Shneiderman, 1999 in Abersek, 2008). Below are identified graphic types with their degree of contribution to the comprehension process:
Organic Graphics
Organic graphics provide meaning for the learner, and are necessary for understanding ideas and vocabulary. The visual cues provided from organic graphics are pivotal to supplementing comprehension with, as long as they accurately align and support the content.
Supplemental Graphics
Supplemental graphics support the text and comprehension of ideas, but they aren't necessary for full comprehension. They can however, increase comprehension when used to supplement, particularly for struggling learners.
Irrelevant Graphics
Irrelevant graphics have no real connection to the text and do not aid comprehension, but they can
enhance the visual value of the screen. An unrelated cartoon for instance, might further engage readers or hook them in, however they don't contribute much, or align to, understanding directly.
Here is the order to the development of visual literacies in our students through lessons:
1.    Locate appropriate images
2.    Scan for visual details
3.    Structure the visuals
4.    Determine the function of images in text
5.    Frame a point-of-view
1. Scanning for Visual Details:
•    Teach students that the visual details provide more meaning. Teach them to locate visual details and examine them within the overall context of the message to be conveyed. Students should be able to locate visual details within the images in a larger context to gain insight in to the meaning of the visual details. Using captions for example, to locate and identify. Teach students strategies for seeking out visual details, such as reading from left to right, or creating a grid on top of an image to examine each section carefully, reading captions for context clues.
2. Focus on Structural Comparisons:
Teach students how to scan images visually, such as looking left to right or scanning for details, to look for structural elements such as the picture's composition, perspective, foreground and background, symmetry and asymmetry, motion and overall tone.
Have students develop a glossary of terms to include what is nearest in view, farthest away, what the background is, scenery, lack of balance or tone, intensity of light and dark, geometric shapes and other visual imaging.
3. Understanding the Function of Images in Text
Teach students that images can support a number of purposes and functions in text and that they can be used for a number of purposes.
Focus on three major ways images can be used such as: What an idea might look like pictorially, how the picture describes a concept, how the text strengthens what the author is trying to say or reinforces a point, used as evidence and to strengthen positions or claims.
Images as expression: teach students how images can be used to add new information and express opinions, supporting an author's argument for example, or how images can be used to attract a certain audience.
4. Teach Camera Shots:
Teach students various shots that are taken and how they affect meaning. Demonstrate examples of point-of-view using angle shots on the same image. Analyze them collaboratively, and allow students time to follow-up with their own. Close-up: little or none of the context, medium shots: relative to immediate context, Long shots show the overall context or message depicted in a picture.
5. Teach Images as Persuasion
Teach students how images are used to speak, and as persuasion. Focus on how they convey messages and convince audiences; how they frame perspective and communicate a message about the perspective through captions, cropping, and even color.
Aberšek, M. (2008). VISUAL LITERACY – One of 21st century literacies for science teaching and learning. Problems Of Education In The 21St Century, 59-17.
Schiebe, C. (2004). A deeper sense of literacy: Curriculum-driven approaches to media literacy in the K-12 classroom. The American Behavioral Scientist, 48(1), 60-68.