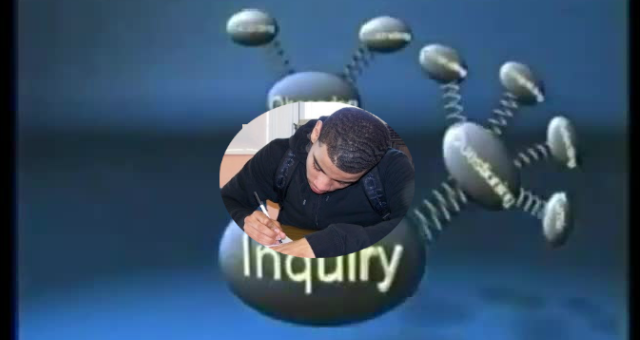 Posted by Susan Ruckdeschel
On 18 September, 2013
0 Comments
ccss, common core state standards, next gen, next gen science standards, next gen standards, ngs
**This content was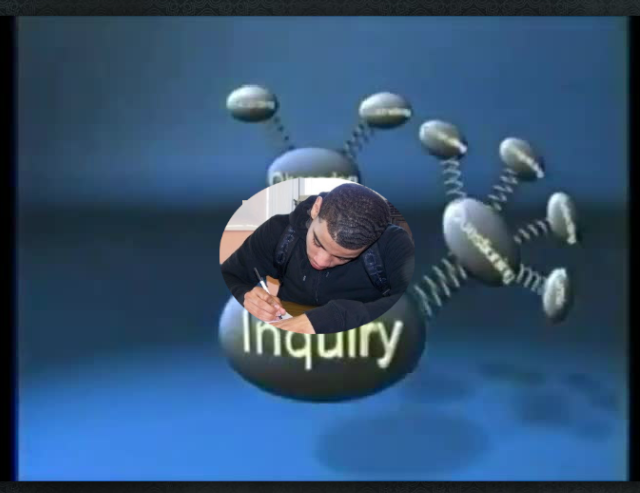 taken with permission from Literacy Solutions PD, Inc., Course No. 197: Next Gen Science and the ELA Common Core – www.literacysolutions.net
Welcome to Next Gen, a composite of strategies culled from, and for, the Next Gen Science Standards, geared to helping educators help students make important academic leaps in science curriculum. The Conceptual Shifts of the Next Generation Science Standards, a collaborative state effort, were designed to aid teachers in furthering student understanding about the sciences: physical, life, engineering and technology, Earth and space. It even expands to the natural world through responsible citizenship in a time when this knowledge is socially, technically, and environmentally crucial. How students articulate it through reading, writing, speaking and listening is just as crucial, because the Next Gen standards are as much a set of expectations as they are a set of performance objectives.
Looking at, and practicing with, the NGSS every day applications will entail: questioning and defining problems, using models, carrying out investigations, interpreting data, applying mathematics and computational thinking, constructing explanations, designing solutions, using evidence to engage in scholarly arguments, and communicating information. By introducing students to current events, they can become informed decision-makers on healthcare, clean infrastructure, in leadership roles and in helping to solve current and future environmental issues. The emphasis placed on use of models becomes the fodder by which they can find scientific evidence to support their own reasoning and data gathering process to get them from Point A to Point Z. Students will learn to transfer important knowledge across core content areas, and to their own futures with unlimited potential as we facilitate this process for them.
The eight science and engineering practices of the Next Gen Science Standards, are driven by three overarching ideas, or Dimensions 1, 2, and 3. Look at the NGSS as the undercurrents to the three domains that help students think like scientists and engineers:
Dimension 1: Scientific and Engineering Practices, outlines eight practices students must partake in to think, act, and react like scientists and engineers. They are also practices of scientists and engineers in the designed and natural worlds. They are:
Asking questions and defining problems

Developing and using scientific and engineering models

Planning and carrying out scientific and engineering investigations

Analyzing and interpreting data

Using mathematics and computational thinking

Constructing explanations and designing solutions

Using evidence to engage in arguments

Communicating information using evidence.
Dimension 2: Crosscutting Concepts
As students engage in the eight practices, or competencies, they will continue to develop grade-level proficiencies through crosscutting concepts, transferred over multiple content areas with applications across the sciences, mathematics, and literacy.
Here are the seven crosscutting concepts that students must connect with across the sciences:
Patterns

Cause and effect: mechanism and explanation

Scale, proportion, and quantity

Systems and system models

Energy and matter: flows, cycles, and conservation

Structure and function

Stability and change
As students make connections and transfer ideas, they're developing coherence about what they know about causal relationships in several different contexts across the sciences, engineering, math and literacy.
Dimension 3: Disciplinary Core Ideas, consists of the physical, life, Earth and space sciences. That Earth and all of its forces came from human effort, and it is emphasized throughout the crosscutting engineering and technology applications within the DCI. By the end of grade 12, students should have reached the expectations within each of the core ideas.  The most emphasized of them are:
The use of models versus units of instruction

Mastery of a core set of concepts

Coherence of curriculum taught

Scaffolding of knowledge up the grade bands

Focus on core ideas versus on discrete facts
The Disciplinary Core Ideas are further detailed through application in the sciences:
Physical Science: matter and interactions, motion and stability: forces and interactions, energy, waves and their applications in technology for information transfer
Life Science: from molecules to organisms: structures and processes, ecosystems: interactions, energy, and dynamics, heredity: inheritance and variations of traits, biological evolution: unit and diversity
Earth/Space Science: Earth's place in the universe, Earth's systems, Earth and human activity
Engineering, Technology, and the Applications of Science: engineering design, links among engineering, technology, science and society
(2011). A Framework for K-12 Science Education: Practices, crosscutting concepts, and core ideas. Washington DC: National Academies Press. Retrieved from http://www.nap.edu/catalog.ph/?record_id=13165
The NGSS Connections: Real World Practice and Experiences
The college and career readiness domains of the NGSS invoke the skills and knowledge needed beyond the classroom for students to become independently successful with, and excited about, science and engineering practices.  The key behaviors and attitudes include social, emotional knowledge that help students make transitions beyond the classroom, using the skills that will help them make smart career choices.  Connecting these skills to other core content areas is crucial.
Connections to CCSS-Mathematics 
Making "viable arguments" and rendering critiques for reasoning is a literacy skill threaded throughout the CCSS in math and literacy, as well as the NGS. The distinction however, is in the argument portion: mathematical arguments differ from scientific arguments, where one can be argued (science) and the other cannot (math). "The difference is that scientific arguments are always based on evidence, whereas mathematical arguments never are." (NGS, p. 4)
This is the mathematics alignment to literacy, the CCSS and the NGS:
MP.2. Reason abstractly and quantitatively.
M.4. Model with mathematics.
MP.5. Use appropriate tools strategically.
Connections to CCSS-Literacy in Science and Technical Subjects
Paraphrasing ideas, extending on definitions, writing explanatory information to convey complex ideas, choosing sufficient and relevant facts, evidence, concrete details, quotations, making arguments, stating claims, presenting information and findings – these are the crucial elements within the literacy standards of the Common Core that comprise the NGSS student effort. This course will take us into these connections directly and thoroughly enough to bring us to full understanding of their expectations and the specific applications within them. Each of the Common Core literacy standards that apply to the NGS are outlined here: Connections to CCSS-Literacy in Science and Technical Subjects
Of utmost emphasis, and consistent with the ELA Common Core, are the following practices:
Finding and using evidence

Close reading

Data analysis

Questioning

Making hypotheses and arguments

Conducting experiments and articulating their conclusions

Investigating, testing hypotheses and design

Critiquing their own arguments and evidence used to back them up

Critiquing the scientific soundness of other evidence

Applying inquiry

Following through on research-based inquiry
The RAFT Strategy:
As a differentiation tool, the RAFT strategy – acronym for Role, Audience, Format and Topic – has a number of applications. Here are some of the RAFT possibilities:
As a prewriting strategy to help students prepare for longer writing pieces

As a prereading strategy to help students prepare for upcoming reading of new content or nonfiction text.

As a post-reading strategy in follow-up to reading and in preparation for a culminating project or writing piece.

To prepare for discussion in groups or with peers.

To teach text analysis, draw inferences, analyze interactions among

human and non-humans, events and/or ideas.

To determine or teach to author's point-of-view.

When teaching students to draw inferences and insights from multiple perspectives
The RAFT strategy can be particularly useful in science as a writing project in small groups, for literature circles in reading fiction or non-fiction.  Students can address environmental literacy and/or citizenship skills for college and career beyond schools. Roles can be animated or human, plant or animal, rock, object, or anything under study. The audience can also be human or non-human, and based on the subject under study to allow students to push them outside of a comfort zone, and into the more critical realms of content. Here are some other RAFT possibilities:
Formats can take the form of a poster, a litter, an obituary, a conv

ersation between inanimate objects.

RAFT can also be adapted to include a "strong verbs" category to expand on vocabulary.
      Roles

Writer

Artist

Book character

Politician

Scientist

Adventurer

Inventor

Judge

Historian

Reporter

Rebel

Therapist

Social worker

Journalist

Reporter

Panelist

Body part

Plant

Cartoon

      Audience

Self

Government

Panel

Committee

Activists

Characters

Jury

Judges

Immortals

Animals

Objects

Body parts

Senators

Politicians

Plants

Animal group
Next Gen Science Standards through The Framework for K-12 Science Education (NRC 2012) have strong connections to literacy and to math practices through modeling, developing explanations, critiquing and evaluating students' work independently and collaboratively. Developing and defending arguments remains an important practice of both the CCSS and NGSS.
Mayes & Koballa (2012) make the following alignments to the CCSS and the NGSS with suggestions for practical application:
Practice 1: Asking Questions and Defining Problems of the Science and Engineering Practices and the Common Core Anchor Standards in Math for instance, both require that students know the meaning of a problem and be able to identify solutions. Math questions require quantification in order to be analyzed mathematically. Similarly, science questions must be quantified to be analyzed fully and properly (Mayes, 2012).   The authors suggest that teachers begin by having students identify the variables, discuss how those variables can be observed, measured and controlled (p. 9).
Practice 4: Analyzing and Interpreting Data – Problem Solving Through Quantification
"The act of quantification is essential to creating variables and ensuring that a variable has attributes and measure" (p. 10).  Students problem solve in three steps:
1. Identify quantities within a scientific context to represent symbolically
2. Relate the variables to a science context in order to migrate manipulations closer to the question
3. Relate back to a scientific context to provide a data-based solution
Practice 2: Developing and Using Models
Diagrams, physical replicas, analogies, computer simulations, and any other mathematical representation of information can be used to articulate abstract quantitative reasoning. Tables, graphs, charts, statistical displays, scatter plots, pie graphs, pictorial science models are among them.
Practice 7: Engaging in Argument From Evidence | Practice 8: Obtaining, Evaluating, and Communicating Information
In order for students to construct viable arguments and critique the reasoning of others, they must:
Justify claims through argument supported with evidence

Critique their own arguments and the arguments of their peers

Identify weaknesses and flaws in logic

Revise arguments and submit to peers for more review/feedback

Use protocols for articulating feedback on goals and objectives

Compare arguments for plausible and flawed reasoning

Communicate precisely and clearly a mathematical argument (this is challenged by the language of math and scientific texts and terms, and scientific terms represented in tables, charts, and graphs).
Mayes, R., & Koballa Jr., T. (2012). Exploring the Science Framework. Science & Children, 50(4), 8-15.
Fisher & Frey (2002) studied student achievement at the Herbert Hoover High School in Sandiego, California. Achievement scores at Herbert Hoover were "the lowest in the county and among the lowest in the state" (p. 70). Forty-six percent were ELLs, and 100 percent of students qualified for free and/or reduced lunch. With school and district-wide commitment, some major shifts in focus to include strategy effort, in just over three years the district was able to turn achievement around. Turnaround achievement was credited to seven literacy strategies:
1.     Read-alouds, where teachers read aloud for a minimum of five minutes per day while students listened.
2.     K-W-L and K-W-H-L Charts (Ogle, 1986) were used across disciplines as pre, during and post-reading strategies.
What do you know about the topic

What do you still want to know about the topic

How did you learn it

What did you learn about the topic
3.     Graphic organizers were used to provide visual information, or allow students to visually organize, textual information. Example: magnetic strips placed on a board to aid in the concept of matter. Students created graphic representations of the information, writing relationships between the words and moving words around to demonstrate.
4.     Vocabulary Instruction was used by all teachers for transportable vocabulary skills, where student were taught, and practiced with, words used in more than one content area. Strategies focused on using word families, prefixes, suffixes, word roots, vocabulary journals, and word sorts.
5.     Writing to Learn strategies were taught at the beginning, middle and/or end of class to aid students in clarification of content, and to facilitate inquiry. Strategies were also used to focus students on topics, and facilitate the flow of writing and brainstorming.
6.     The use of structured notetaking through Cornell notes (Spires & Stone, 1989), where students drew a vertical line down the paper, wrote notes on one side and graphed out a summary or visual representation on the other.
7.     Reciprocal teaching (Carter, 1997; Palinscar, 1984) was used to help students document and annotate important information. Students read text together or in peers following a protocol to predict, question, seek clarification, and summarize content.
Fisher, D., Frey, N., and Williams, D. (2002). Seven literacy strategies that work. Reading and Writing in the Content Areas. V60(3).
**This content was taken with permission from Literacy Solutions PD, Inc., Course No. 197: Next Gen Science and the ELA Common Core – www.literacysolutions.net
References:
Achieve, Inc. (2013).  On behalf of the twenty-six states and partners that collaborated on the NGSS. Next Generation Science Standards.
Common Core Standards – www.commoncorestandards.org Retrieved 9/1/2013
Fisher, D., Frey, N., and Williams, D. (2002). Seven literacy strategies that work. Reading and Writing in the Content Areas. V60(3).
Jost, M., Carter, T., Lipscomb, N., Worrell, T. W., & Shimmel, K. (2011). NASA Summer Research Institute: Enhancing 21st Century Teachers' Capacity for STEM Instruction. National Teacher Education Journal, 4(4), 61-69.
Mayes, R., & Koballa Jr., T. (2012). Exploring the Science Framework. Science & Children, 50(4), 8-15.
Senn, G., McMurtrie, D., & Coleman, B. (2013). RAFTing with raptors: Connecting science, English language arts, and the Common Core State Standards. Middle School Journal, 44(3), 52-55.
Shiverdeck, T. Reading Through the Lens of Inquiry. Adolescent Literacy in Perspective, February, 2009 (p. 11).
(2011). A Framework for K-12 Science Education: Practices, crosscutting concepts, and core ideas. (p. 25). Washington, DC: The National Academies Press.
(2011). A Framework for K-12 Science Education: Practices, crosscutting concepts, and core ideas. Washington DC: National Academies Press. Retrieved from http://www.nap.edu/catalog.ph/?record_id=13165