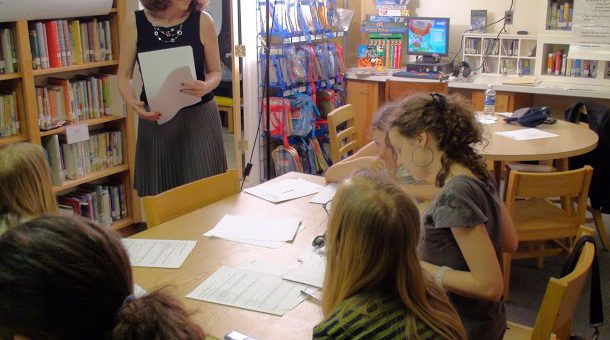 Posted by Susan Ruckdeschel
On 3 August, 2013
6 Comments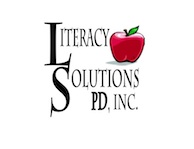 By Susan Ruckdeschel, MS Ed., Executive Director, Literacy Solutions PD, Inc., and Dr. Barbara Fedock, Instructor and Instructional Designer for Literacy Solutions PD, Inc.
A K through 12 grade math classroom that supports literacy development is one where students and teachers can demonstrate understanding of the learning and thinking process. This is achieved through metacognition, or "thinking aloud." Teachers can encourage students to articulate, verbally and in writing, the solving of their own problems by modeling this process. It is key to getting inside of their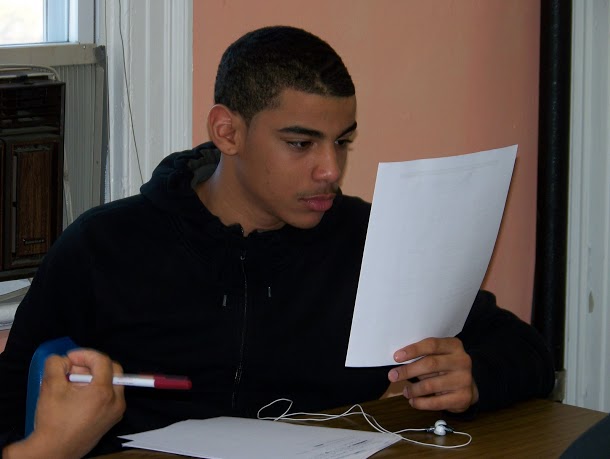 heads in order to meet their needs – and to meeting the new Common Core shifts in teaching mathematics. Language features can integrate seamlessly with literacy strategies to enhance this important learning process.
To enhance mathematical understanding, math teachers need to look at the ways students problem-solve (Burns, 2004; Strom, 2013).  In other words: teachers need to be able to observe what is going on in their students' heads.  One way to do this, and a good model for showing them how, is called the CRA – Concrete, Representational, Abstract (Strom, 2013).  The CRA Model includes concrete, representational, and abstract thinking models to observe and assess students with throughout each category. Teachers set up tables for each division, and students are assessed in in three different ways. Here is an example of a CRA activity:
Concrete Learning Stations: Students use physical materials to solve problems. For example, create a place value that equals a specific number. Students can use place value blocks or other type of materials, while teachers observe their learning process, noting patterns.
Representational Learning Stations: Students create drawings, graphic organizers, or models while teachers observe their thinking process and look for patterns.
Abstract Learning Stations: Students work with equations to solve problems. Teachers examine in depth how students think as they problem solve, because whether students reached the right answer isn't as important as how they got there. Teachers observe students' learning process to create a model that demonstrates their thinking.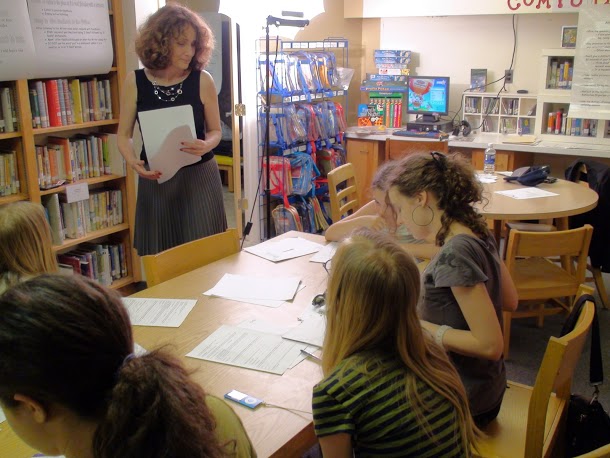 The teacher's role as observer and facilitator of CRA learning stations will include any or all of the following:
Video recording

Audio recording

Watching and noting the configurations students make, for example observing whether they make circles, slash marks, or dots.

Taking anecdotal notes on how students doodle or play with ideas.

Examining the variety of strategies students use to solve equations.

Examining how students make connections among ideas, and to new concepts.
It is also recommended that teachers go through the stations a second time and sort their findings by features or categories. If it isn't possible to understand what a student was thinking, create a new category for it.
Teaching Depth
In math classrooms, many teachers focus on teaching students to complete a series of steps in order to arrive at a correct answer. For students to achieve in-depth thinking, teachers must do the contrary: focus students on the thinking process they used to get to the answer. Otherwise, instructional delivery is viewed in terms of length rather than depth (Burns, 2004).  The following ten approaches are suggested in order to achieve depth:
1.   Students should not see math as a collection of steps.  Expect students to make sense out of their learning.
2.   Students need to explain their reasoning, and teachers must observe and ask students probing questions to facilitate this.
3.   Math class is not a time for being quiet and working alone. Students need to learn from each other, as well as the teacher.
4.   Writing is part of math class.  Writing expands students' thinking, speaking, and communication skills.
5.   Connect lessons to real world applications.
6.   Manipulative materials increase student understanding of abstract ideas. 
7.   Students must drive the curriculum. Select depth over breadth.
8.   Set expectations, but know that not all students will learn at the same speed or depth.
9.   Look at different perspectives.  Use a wide variety of strategies and approaches to help students learn.
10.Allow students opportunities to be confused; it is actually part of the learning process. Allow for risks, and reinforce that mistakes can often provide the greatest learning opportunities.
The Literacy and Math Connection:
In addition to focusing on how students think versus what they think when they solve mathematical problems, we need to pay attention to how they apply fix-it strategies (Kenney, et. al., 2005).  To do this, teachers should be observers as well as facilitators.  
Using a common language to facilitate this observation process is one strategic way to aid students in furthering skills that include comprehension monitoring, predicting and anticipating, making connections among ideas, and problem solving through process. Like reading, students can apply similar thinking to process mathematics problems if the same strategies are used to build comprehension and conceptual understanding (Halladay & Neuman, 2012).
Here are four recommendations from Halladay (2012) for understanding students' thinking process in order to guide them through it properly:
1.   Listen to their thinking and label their use of strategy.
2.   Make explicit connections between their reading process and the mathematical strategies they use.
3.   When planning, review the math curriculum for connections among reading comprehension and mathematical problem-solving. Develop similar techniques for both.
4.   Create and display "anchor charts" that demonstrate the reading-math connection.
Comprehension Skills:
Teaching and facilitating comprehension skills requires tying into important student background knowledge. This experiential and personal knowledge is what reading teachers have always used to hook students in, keep them engaged, and further comprehend, particularly when comprehension might present a challenge.  Asking students to make predictions in math can effectuate similar understanding and comprehension. Querying them about word problems or math concepts in other contexts might look like: "If you had to estimate, what might you ask?" or, "If you had to estimate what do you think X will equal?" In taking it one step farther, "On what ideas are you basing this prediction?" (Halladay, 2012).
Self-Monitoring
Teaching students to monitor their learning builds understanding as well as capacity to apply strategy independently (National Reading Panel, 2000).  Teaching students how to monitor their own reading has a similar affect on the mathematical process when the same strategies are applied. Asking students if they understand what makes sense, if what they are doing makes sense, what they might need to know first, or what they do not know that they should know is a good place to begin. Students must know and understand the strategies they apply to solve problems in order to continue to use, and know, those strategies that are successful.
Reading Comprehension Question Prompts:
Does this make sense?

What are the words I don't know?

What are the words I do know and how will they help my understanding?

This word sounds like…

This sounds like it might mean…
Math Comprehension Question Prompts:
Does this answer make sense?

You took away ____ from ____. Tell me how you got to this answer.

You added _____ to ____. Tell me how you got to this answer.

Let's compare answers from two different strategies and see if we get the same thing, or how they are different.
Determining Importance
When students can separate out the most important information from the least important information, they're applying an important comprehension strategy by guiding their own thinking and ability to understand – determining importance.  Reading teachers will typically ask students to tell them the most important part of what they read, identify the main idea, or determine the importance of other ideas in order to build understanding. Application to math works similarly. Here are some strategies:
Ask students to determine information that is most relevant, or important to, determining what the problem is.

Focus students on the mathematical structures through the use of graphic organizers.

Teach students how to identify the key words, or teach them the key words, that help to identify and solve the problems.
Making Reading Connections: Text-to-Self, Text-to-Text, and Text-to-World
Teachers help students make connections to new ideas by tapping into their existing ideas with prompts such as:
What did that remind you of?

Where have you heard this word used before?

What sounds familiar about that word?

Does this remind you of anything else we've read about recently?

Have you ever felt like that before?
These are the text-to-self, text-to-text, and text-to-world connections students need to make in order to fully appreciate and comprehend print.
Making Math Connections: Problem-to-Problem, Problem-to-Self, Problem-to-World:
Students can be taught to make similar connections to math by making problem-to-problem, problem-to-self, and problem-to-world connections. The following prompts help to achieve this:
How can our solution to xyz – zyx help us solve this new problem?

How does this problem connected to your own life, and where might you encounter it again?

How does this problem connect to the real world? (Halliday & Neuman, 2012
Teaching comprehension through depth and metacognition using strategy will help students learn to apply and monitor a process to get to an end product. Observing their processes to learn how they think, and then leveraging that "how" with what they already know, will teach them the self-monitoring strategies that are key to articulation of process, comprehension, and long-term problem solving (Halladay & Neuman, 2012).  This is the promise of a process and a product that results from getting inside their heads.
Halladay, J. L., & Neumann, M. D. (2012). Connecting Reading and Mathematical Strategies. Reading Teacher, 65(7), 471-476. doi:10.1002/TRTR.01070
Burns, M. (2004).  Ten Big Math Ideas.  Scholastic.
Kenney, J., Hancewicz, E., Heuer, L., Metsisto, D., & Tuttle, C. (2005).  Literacy strategies for improving mathematics instruction.  ASCD.
Strom, E. (2013). Common Core Standards:  Solve Math Problems. Scholastic Magazine.
This content was taken with permission from Course No. 195: CCSS Math and Literacy: Process Versus Product – Getting Inside Their Heads @ Literacy Solutions PD, Inc.