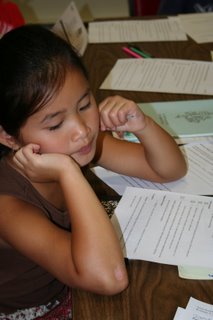 Posted by Susan Ruckdeschel
On 13 April, 2013
7 Comments
Some hard facts about literacy:  click here for audio
37% of students in grade 4, and 26% of students in grade 8 can't read at a basic level.
The greatest achievement gaps are among minority groups, with 75% of white students reading at or above basic, compared to 44% of Hispanic and 40% of African American students.
Similar results exist for students eligible for free or reduced lunches, or students from poverty (National Assessment of Educational Progress – NAEP).
25% of all adults are functionally illiterate.
How do we meet the needs of our struggling readers? In The Age of the Common Core, meeting the needs of our mainstream readers presents new challenges. And with new expectations to rise to, the stakes could become even higher for our most at-risk learners.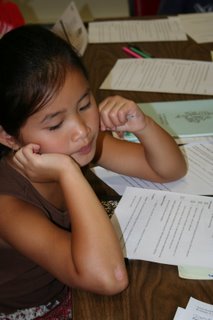 Learning environment, student engagement and learning styles, along with text readability and readiness for learning are all factors to consider when designing instruction specific to those that struggle. Compton-Lilly (2009) in, "What Can New Literacy Studies Offer to the Teaching of Struggling Readers?" calls reading a "social experience" that involves culture and identity, with important roles to play in learning to read. With new strategies that move students beyond ordinary literacy tasks to recognition and appreciation of the overall role that literacy experiences play in their learning, the role of social media and new technologies can take center stage in advancing student achievement.
Popular media has everything to do with this. Digital print and animation, streaming video, audio, music and constant information feeds remain powerful learning forces (Dyson, 2003; Pickering, 2005 In: Compton-Lilly, 2009). Technology has been, and continues to be, a proven method for closing achievement gaps among struggling readers.
New Literacies, Scaffolding and Vocabulary
New literacies help students recognize and appreciate the role that their own experiences play in their learning. Here are some new literacy strategies:
Modeled writing using 21st century technologies: ELMOs, Smartboards, I-projectors, e-readers – the teacher and students choose a writing topic: The teacher writes in front of students, sharing and thinking out loud about the decisions made, corrections, revisions, etc. Students observe to resume their own writing using pen and paper, iPads, laptops or PCs.
Teachers model authorship in addition to discrete skills, demonstrating for students their own process as leveraged with new technologies.
Teachers engage students in their own interests with vocabulary, reading material and writing topics. Students are shown how to read electronic print via e-readers, for example how to scan for relevant information and tag for note-taking.
Draw upon popular media experiences to: read prompts on the screen together, work through new/unknown vocabulary; use images captured from games and other sites of interest to caption them collaboratively, or have students caption them independently.
Pay attention to students' passions: web searches, gaming, conversations on the playground, in the lunchroom, informal conversations in the classroom with peers and teachers. Use these topics to engage students in projects and activities, or embed them in other lessons.
Technology holds some of the greatest promise for closing achievement gaps. Using a new literacy approach with struggling 4th graders, Proctor (2007) had them read narrative and informational digital text, supported with embedded vocabulary and comprehension strategy. Along with text-to-speech read alouds, student achievement was directly linked to these embedded support features.
Other strategies that continue to show promise for struggling readers include:
Reciprocal Teaching: a teacher modeling strategy where students in small groups take on the role of teacher through prediction, summarization, question-generation, and information clarification.
Vocabulary knowledge: pre-teaching content vocabulary in-context is a powerful comprehension strategy that builds reading fluency.
The use of hypertext, hypermedia, computer-mediated text continues to show promise among struggling readers with e-readers and digital text with embedded features. Digital text with embedded support allows learners greater control over their learning (Proctor, 2007).
Use digital pre-reading to support the teaching of vocabulary power words: present students with a word in English and Spanish, a definition, use of the word in context, and a graphic illustrating the word with an audio pronunciation. Students record themselves pronouncing the word, type a personal association, identify another picture and store the information in a glossary-type log for later retrieval.
Use digital guided reading to include strategy instruction, prompts, hints and embedded examples or in-text models. Students are prompted to think and reflect on the reading at specific intervals, later prompted to apply a summarization, prediction, clarification, questioning or visualization strategy.
Provide students with post-reading support to include retelling and summary activities such as characterization, story grammar, setting, plot with model answers housed in a text box for student to self-correct as needed.
Other Resources That Teach New Literacy:
Literacy Remix: Bridging Adolescents' In and Out of School New Literacies
Blanchard, J., and Moore, T. (2010). The digital world of young children: Impact on emergent literacy (New York: Pearson Foundation).
21st Century Resources for Students:
Animoto: Students can create high quality movies from digital pictures, video clips, and music.
Masher: Students can create and combine digital pictures, videos, music clips and text with special effects for online publication.
Mr. P's Magic Library: Mrs. P. brings classic children's stories to life through activities, games, and teacher resources.
Storybird:  Students can create digital storytelling presentations through story creation.
21st Century Resources for Teachers:
Readability: Downloadable tool that removes advertising and other clutter from the screen to make digital print easier to read for struggling readers.
Readworks: Reading comprehension resources.
ReadWriteThink: The International Reading Association's K-12 website that includes lesson plans, professional development, parent and afterschool resources.
This content was taken with permission from Literacy Solutions Course No. 138: Literacy Statrategies for Struggling Learners. Literacy Solutions PD, Inc. © 2013
References
Compton-Lilly, C. F. (2009). What Can New Literacy Studies Offer to the Teaching of Struggling Readers? Reading Teacher, 63(1), 88-90.
Proctor, C., Dalton, B., & Grisham, D. L. (2007). Scaffolding English Language Learners and Struggling Readers in a Univrsal Literacy Environment With Embedded Strategy Instruction and Vocabulary Support. Journal Of Literacy Research, 39(1), 71-93.